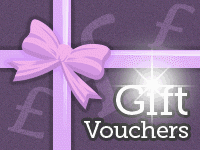 How much does it cost?
45 minute hand reflexology session via zoom £50

I visit you in your home or office

60 minute reflexology session £70
Book a programme of four sessions £260
Facial reflexology 60 mins. £85
Indian Head Massage 45 mins. £55

Visit my front room in Coleherne Road

60 minute reflexology session £75
Programme of four sessions £280
Facial reflexology one hour £100
Indian Head massage 45 mins £60

Gift vouchers for a one hour reflexology session can be sent to you, to give to a loved one or friend for £75.00.

Working hours Monday to Friday 08.30 - 18.00

If you feel you really can not spare time for the one hour session I do offer a 30 minute taster which will give you an idea of what reflexology actually feels like and will still give you some time to relax. The price for this is £50

Cancellation Policy: I regret that if you are unable to give me 24 hours notice of cancelling an appointment I will need to charge the full fee. So try and send along a friend if a last minute crisis occurs!

Prices for home visits are based on being within a ten mile radius of Earls Court. If off street parking is not available I will need to add any associated parking costs to the fee.

To gain the maximum benefit from reflexology I recommend an initial programme of either four or six sessions, spread over a six to twelve week period.

The only way to find out if reflexology works for you is to try it!